Buffalo Springs WMA
Site Directions: Take 11W north out of Knoxville for 23.3 miles to Owl Hole Gap Rd. This is the first road to the right past the Joppa School. Go 3.9 miles to the beginning of the WMA property. Another 0.4 miles brings you to a dirt road that cuts through the WMA. There is no road sign at the intersection. There is also a dirt road that is accessible right next to Buffalo Creek for about 0.5 miles.
Another access from Knoxville is to drive east on I-40 until you reach Hwy 92. Go north to Jefferson City (about 6-7 miles). Continue on Hwy 92 until you go past Cherokee Dam (about 6 miles). Continue on Hwy 92 for about 1.5 miles until you come to Owl Hole Gap Rd on the left. Go left and travel 5-6 miles until you come to the WMA on your left.
Fish Hatchery - Lat: 36.21186°N Long: -83.56072°W
Owl Hole Gap Rd on SE side - Lat: 36.21186°N Long: -83.56072°W
Hours: day light hours
Seasonality: year round. The Waterfalls parking area is open from one hour before sunrise to one hour after sunset.
Fees: none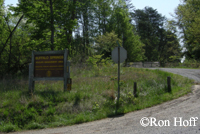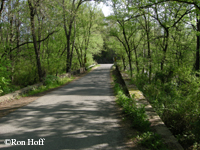 Site Description: The 342 acre WMA is mostly wooded with mixed hardwood forests. A trout hatchery is on site. The area is surrounded mostly by agricultural fields. Buffalo Creek is accessible for a stroll along the dirt road and is a pleasant place for a morning's birding or other outdoor outing. There are no specific trails for hiking.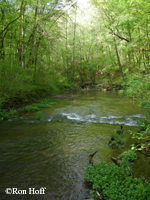 Wildlife to Watch: Common woodland birds are present in season, including Acadian Flycatcher (spring/summer), Louisiana Waterthrush (spring/summer), Eastern Tufted Titmouse, Carolina Chickadee, and Scarlet Tanager (spring/summer). White-tailed deer and Wild Turkey may be seen.

NOTE: Please refer to TWRA Hunting Guide about hunting seasons and public access dates. Access dates vary by site.


Submit your data to eBird and help us build a list of birds seen at this site

Site details contributed by Ron Hoff and DollyAnn Myers, May 2009.


Be sure to check out our Safety Tips page for important information regarding viewing wildlife in these areas.