Lake Graham

ite Directions: Lake Graham is relatively easy to find from I-40 as signage is present at all turns.
From I-40 from east of Jackson take exit 93 south to Hwy 412. Turn left (west) and travel to Cotton Grove Rd where you will turn left (signs). Follow Cotton Grove Rd for a few miles and you will come up to Graham Lake, a picnic area, and signs.
From I-40 from Memphis and in Jackson, take exit 85 south to Bendix Rd and turn left. Follow to split in road where Cotton Grove goes to the left. Follow Cotton Grove to the lake.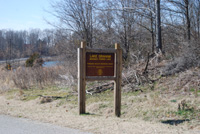 Lat: 35.64265°N Long: -88.726959°W
Hours: day light hours
Seasonality: year round
Fees: none
Site Description: Lake Graham is a 500 acre family fishing lake managed by TWRA. A picnic area is available with fishing access areas and a boat ramp.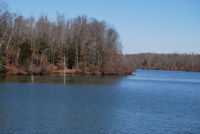 Wildlife to Watch: In February 2010, an immature Trumpeter Swan spent a few weeks at this location. Watch for Belted Kingfishers, Great Blue Herons, and other water birds. Pine stands and deciduous woods will yield a nice variety of woodland birds year round.

For more information:

Graham Lake maps and information


Submit your data to eBird and help us build a list of birds seen at this site. Lake Graham is a hotspot.


Be sure to check out our Safety Tips page for important information regarding viewing wildlife in these areas.